This department is strategic as a support for turning operations, but it is also an end in itself for own machining, or on customer-supplied workpieces.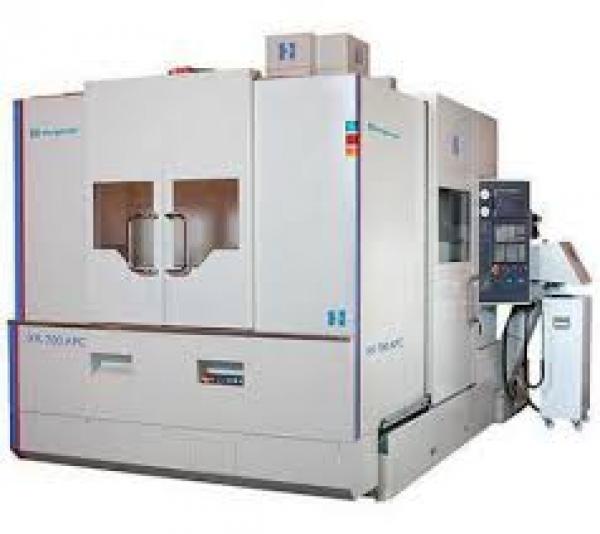 BRIDGEPORTH GX 600
Nr. 1 pallet
Surface pallet 600 x 500 mm
X axes 600 mm
Y axes 540 mm
Z axes 510 mm
Spindle bore12.000 g/min
Spindle power 13 Kw
20 positions tools
Shank type BT40
NC unit FANUC 18i-MB
BRIDGEPORTH XR 700 APC
Nr. 2 pallets - changing rotation
Surface pallet 800x 500 mm
Loading capacity Kg. 250 per pallet
X axes 700 mm
Y axes 500 mm
Z axes 560 mm
Spindle bore 15.000 g/min
Spindle power 25 Kw
48 positions tools
Shank type ISO 40
NC unit HEIDENHAIN ITNC 530
BROTHER R450X2
Nr. 2 pallet - Change rotation
Surface pallet 600 x 300 mm
X axes 450 mm
Y axes 320 mm
Z axes 305 mm
Spindle bore16.000 g/min
Spindle power 9.5 Kw
22 positions tools
Shank type BT30
NC unit CNC-C00
Some examples of items realized with our equipments.
---